2012 Blue Marlin Grand Championship Participant Comments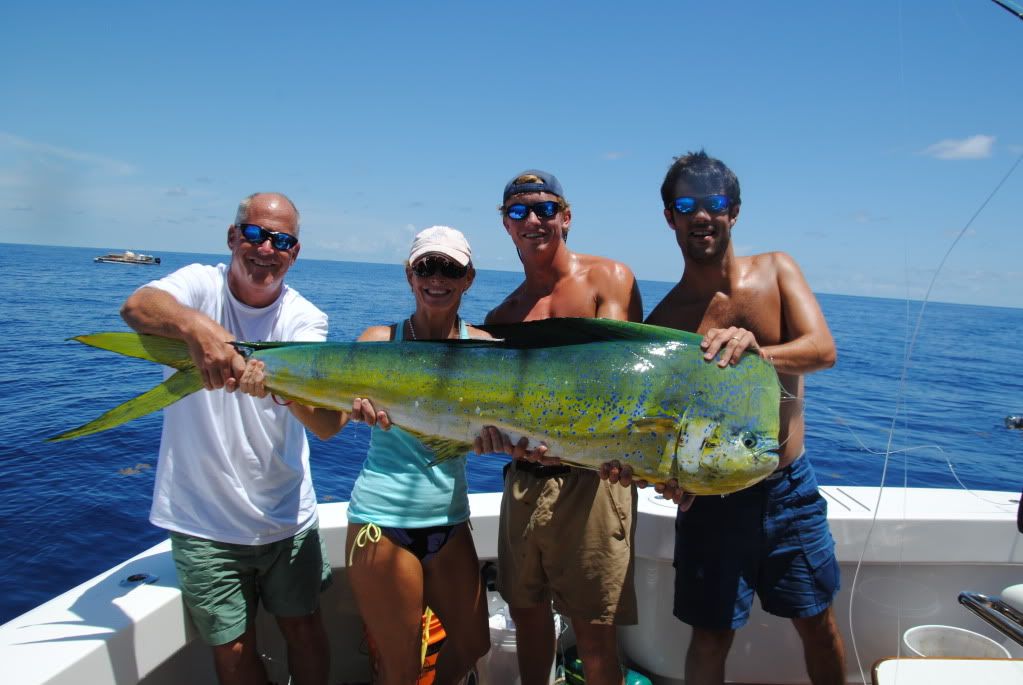 "Fished the Blue Marlin Grand Championship at the Wharf in OB this past weekend with my family. This time I even had my 79 yr old father on board!
Let me start by saying what a fantastic job everyone associated with the event did, from Art Farve, Rocky, Chris Miller, Beverly, Jim Cox as well at the guys working the dock. This was absolutely the best run and nicest tournament that I have ever been fortunate enough to fish!
Long story short virtually everyone to my knowledge went SW, way SW! We fished WhoDat, Amos Runner and Medusa on Friday and Thunderhorse, Thunderhawk, Blind Faith etc… on Saturday. We fished hard, very hard, so hard that we needed to make the run Friday night up to Venice to refuel. We are very thankful for Cypress Cove making arrangements for us to fuel up at 2 AM! Running up and back down the MS river from midnight to 3 AM is an interesting experience!!
We lost a monster YF (150+) at the gaff after an hour long fight on an 80W. That was heartbreaking! Later in the day my sister caught a nice sailfish. We came across an abandoned pontoon boat that gave up a few nice mahi with the largest being 42 lbs, which was good enough for
first place dolphin in the tournament
. We also caught a few smallish tuna and other dolphin.
Sunday was a wet day as it rained all day, fishing was slow.
The weigh in was awesome! The tournament did an outstanding job bringing everyone and the fish to the "stage", really really fun!
We won a little money, could have won many tens of thousands of more, but we are not big Calcutta betters, more glory hunters.
Made lots of new friends and had an absolute blast!
"
(
Read the entire thread on PensacolaFishingForum.com
)
Robert Douglas
2008 54C Viking "Jacquelyn"
---
I fished the tourney there and spent the week before on property with my family.
I can say first hand that the Wharf is a first class place.
We enjoyed every aspect of the property and never had a dull moment, and we very much look forward to fishing it again.
The tourney itself was run very well, and all involved were great.
We were fortunate to meet a lot of great people, and did pretty well in the tournament as well. It was my 3 yr old's first offshore trip and it is one he will not soon forget, and my 5 yr old thinks catching blue marlins is something that happens every trip, but he will learn the truth to that one day.
All in all one of the best events I have ever fished
, and look forward to seeing how big this tournament can get. Well done to all of those people involved in putting this together.
Cory Lockhart
1993 82' Hatteras "Trader's Hill"
---